by Olivier Poirier-Leroy. Join his motivational newsletter for athletes by clicking here.
When it comes to athletes during the Olympics fewer get more attention than the volleyball players. With their bikinis and short shorts that often leave little to the imagination and deep tans the sport gets a sudden surge in attention. At this point it is natural that for the opposing sex there is some added interest.
And while the innuendos are almost impossible avoid ("We have great ball control!" and "We don't stop till we score!") there are some legit reasons to date a volleyball player.
Here are just seven of them:
1. The whole being an athlete thing is pretty awesome. Volleyball players are a mix of power and endurance; they can explode across the court and into the air, and also have the stamina to keep it going.
2.  Butt slapping is no big deal. Celebrations, whether a high five, fist bump, or a good old fashioned five-fingered slap to the posterior are a fixture of volleyball. There is no reason that this can't translate to the relationship. Had a good dinner date? That's worth a butt slap. Crushed fourteen episodes in a row on Netflix over the weekend? Butt slap. Fixed the sink? Double butt slap.
3. They are quick learners. Like most sports, volleyball ain't easy. Sure, it might appear easy, but that's as a result of a long time spent mastering it. There is technique, form, plays, footwork, ball control and all the rest. Skills that take a long time to stubbornly learn and master. Which means that we are adept at learning what you like, what ya don't like, and what you really like.
4. Never gives up. Resilience is the number one trait of elite athletes. No matter how far down in the set she is, there's always a chance and there is always hope. There is something to be said for someone who is willing to work hard at something even when things aren't perfect or going their way in the moment. With the quick swings in score that often happen, volleyball players know that better times are always right around the corner.
5. They sacrifice themselves for the team. It takes a special kind of person to dive head first across a solid surface for a point. More so because the point isn't just for him or her, but for the team. Being a team player on the court transitions nicely into being a good partner—they will do what they can for the relationship, especially when they know you have their back too.
6. They are into sports. Who doesn't want a gal who appreciates can appreciate watching other sports? While they may get a little sour that their sport doesn't get as much attention as the major market sports—football and basketball, for instance—they can still appreciate athleticism when they see it.
7. They are competitors. No matter how much they might say the game wasn't that a big deal, you saw that look of killer intensity in their eyes. They knew what they want and they were willing to go to the limits of their abilities in order to make it happen.
What are some reasons you can think for what makes volleyball players so darn dateable?
About the Author
Olivier Poirier-Leroy is a former national level athlete turned publisher of YourWorkoutBook, a 16-week workout log book and food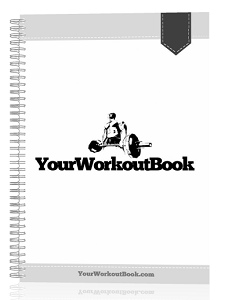 journal for athletes serious about taking their performance to the next level. He's also pretty tall.
Click here to learn more about the power of logging your workouts with YourWorkoutBook.
You can also join his weekly motivational newsletter for athletes by clicking here.