The third edition of the CEV Snow Volleyball European Tour is set to begin on January 12-14 with a tournament at the Erciyes, Turkey. This is the second straight snow season that the event is taking place after a successful run at the beginning of 2017.
In addition to the first stop in Erciyes, Turkey will host yet another event in Uludag from March 1-4. The mountain in Bursa Province is welcoming this event back for the second straight year as well. In the middle of the two Turkish events, Roccaraso, Italy will hold an event from February 16-18. Roccaraso is a huge ski resort town in central Italy that has played host to a large number of winter sports events in the past.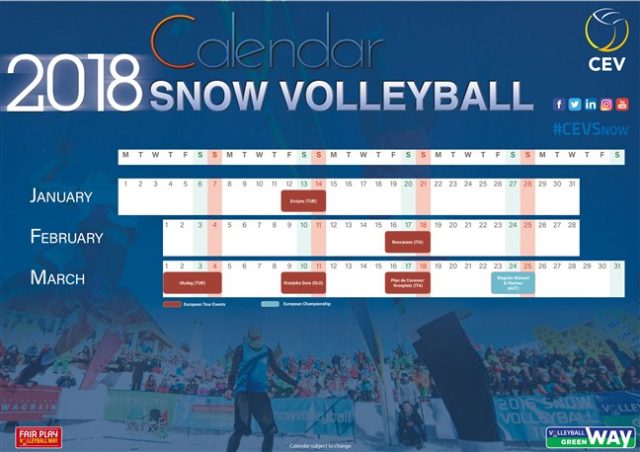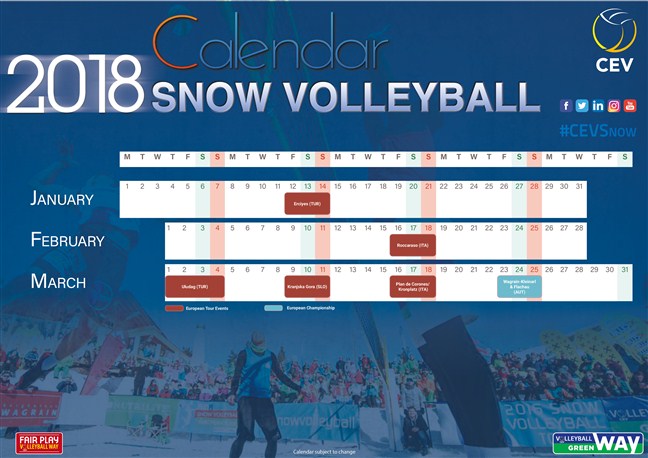 Another two tournaments will return to Kranjska Gora, Slovenia and Kronplatz/Plan de Corones, Italy on the second and third weekends in March. This is prior to the conclusion of the short season that will feature their first-ever European Championships in Austria. The qualification for this event will go to the top finishing teams at prior CEV Snow Tournaments – if a team wins two events then the runners-up will be awarded a spot in the European Championships.
Snow volleyball is rapidly growing in Europe, with this being the third season that the CEV has recognized the sport following successful 2016 and 2017 seasons.