Courtesy: Cal Athletics
BERKELEY – The Cal beach volleyball team has added three premier student-athletes to the program, each of whom will begin competing for the Golden Bears beginning with the 2019 season.
Harper Goldfarb of Sherman Oaks, Jordan Polo of Danville and Andreea Paduraru of Pleasanton have each submitted a Statement of Intent to Register and will begin attending Cal in the fall.
Goldfarb, 5-foot-9, is a two-time member of the Team USA High Performance A1 National Team who also won a gold medal at the 2015 International Children's Games in The Netherlands.
"Harper is a defender who has the ability to be physical as well," Cal head coach Meagan Owusu said. "She is a diverse player who can fulfill many roles for us."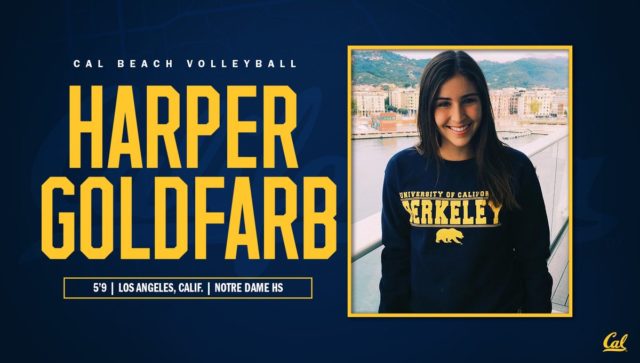 Polo, 5-11, is left-handed and has spent time with the USA Volleyball High Performance A2 Team. She is a Double-A rated player by the California Beach Volleyball Association.
"I'm really excited about Jordan contributing right away," Owusu said. "She has the ability to block or defend. It's rare to see a left-handed athlete so she will add a different look for us as well."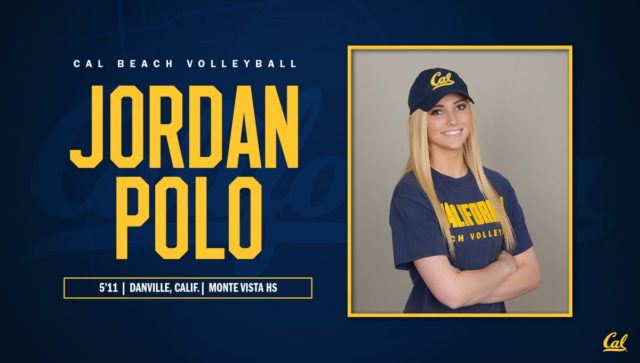 Paduraru, 6-0, was a three-time East Bay Athletic League selection as an indoor player at Foothill High School.
"Andreea comes in with a little more size so we can see her fulfilling a blocking position," Owusu said.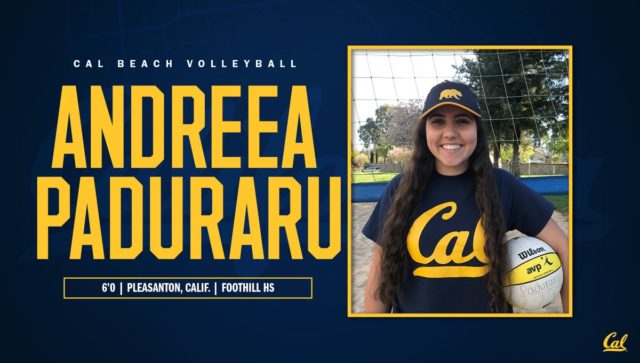 Goldfarb, Polo and Paduraru join 6-2 Francesca Gettings, who signed a National Letter of Intent in November, to form Cal's 2018 recruiting class. The Bears lose seniors Bryce Bark, Jessica Gaffney, Teya Neff and Mackenzie Feldman from this year's team that went 24-8 and finished the regular season ranked No. 12 in the country.
"With four seniors leaving there are some big shoes to fill," Owusu said. "Each recruiting class has done a great job of progressing our program. I'm excited to see these incoming freshmen make an impact right away, and also grow through the years."