In 2016, the Russian men had a difficult year and lost to the USA in the bronze medal match of the Rio Olympics. In 2017, Asics has taken over from Mizuno as the jersey supplier for the Russian national teams.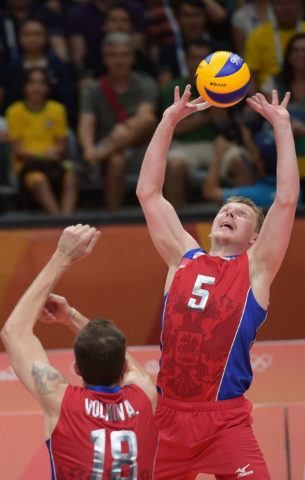 Unlike the 2016 Mizuno design (shown above), which featured the Russian Coat of Arms as a subliminated graphic. Asics has decided to go with a monotone look for the team and without the use of graphics.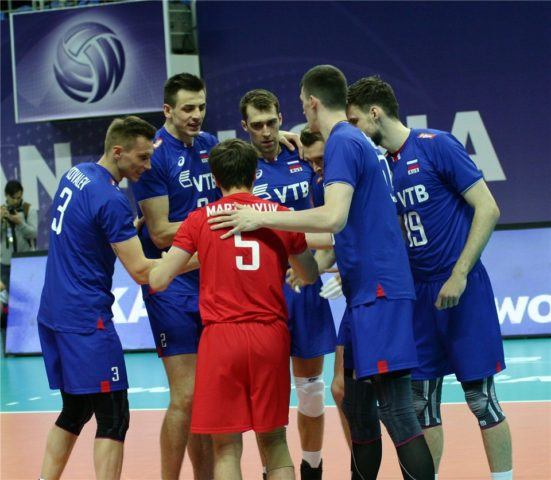 The blue jersey has little spots of red on the edges of the side panels and on the shorts. The loops on the arm holes have very narrow lines in white. At the base of the collar are two white lines with a red line in the center, matching the Russian flag.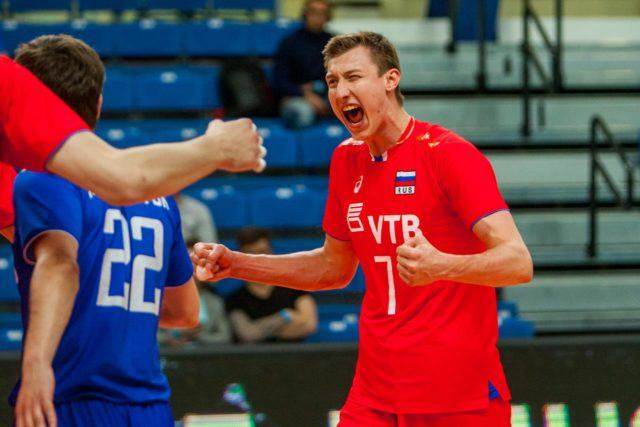 With the red jersey, the little red spots have changed to blue. On the arm holes, the narrow lines are blue instead of white.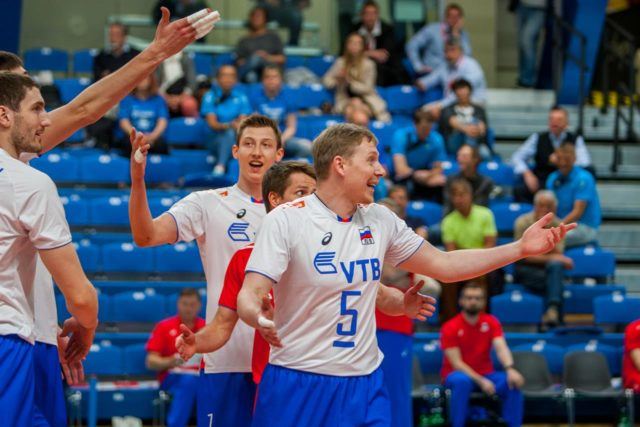 The only time that the Russians are not monotone is when the team wears a white jersey, which is paired blue shorts.
In my mind these uniforms almost appear to be too plain compared to last years' design.
Russia started their World League campaign 2-1 this past weekend and travel to Pau, France to play France, USA and Italy this coming weekend.
All photos courtesy CEV and FIVB