May 31 to June 4
'Dynamo' Beach Sports Centre, Vodniy Stadium
Co-ed
3-Star Event
16 teams move on to the main draw of the FIVB World Tour event in Moscow, with eight men's and eight women's team advancing. With making it to the main draw of the tournament, the pairs have the chance to win their share of the $175,000 purse prize.
This is the 10th consecutive season that the FIVB has stopped in Moscow, with the tournament featuring a modified pool play format. Following pool play action, the elimination portion of the competition will begin on Friday and Saturday, with the finals taking place on Sunday. The winners of each gender will take home the $10,000 first-place prize.
Women's Qualification Results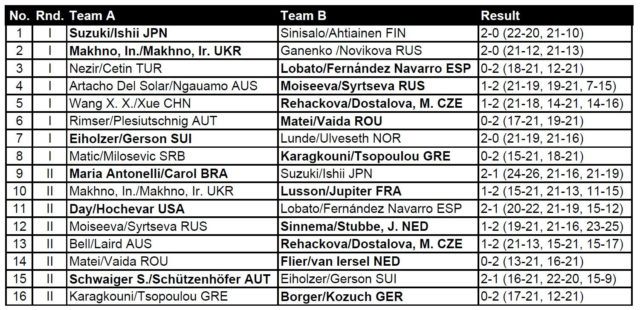 Eight women's pairs advance onward in the FIVB World Tour event in Moscow from the qualification round.
Being seeded first in the qualification round was Maria Antonelli and Carolina Salgado, who earlier won two country quota matches on Tuesday. The Brazilian duo first overcame a first set loss to 17th seeded Japanese pair of Miki Ishii and Yukako Suzuki with a 2-1, (24-26, 21-16, 21-19) match. This is the first tournament of the season for Antonelli and Salgado.
Other teams making it to the main draw of Moscow are
Men's Qualification Results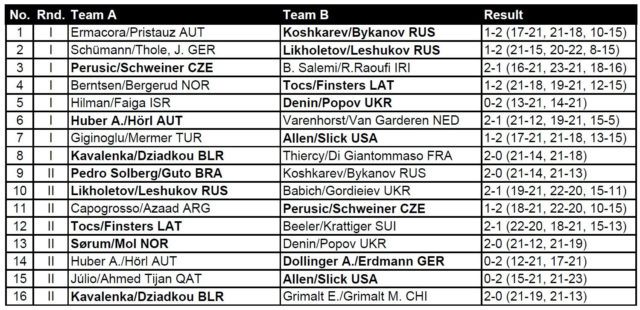 With a last-minute withdrawal from a team from England, Ondrej Perusic and David Schweiner earned a spot in the main draw of the tournament. The pair opened the qualification round with a win over Rahman Raoufi/Bahman Salemiinjehboroun of Iran 2-1, (16-21, 23-21, 18-16) but fell to Julian Azaad/Nicolas Capogrosso of Argentina 2-1, (21-18, 20-22, 15-10). This meant that they were eliminated, but with the drop-out of the English squad, they were the last team accepted into the main draw event.
Other teams making it to the main draw in Moscow are: