The seventh FIVB World Grand Champions Cup will take place in Japan next year.
The year after the Olympics is when the event takes place. The FIVB Board of Administration confirmed that the competition will feature the four highest ranked continents from the 2016 Olympic Games.
The host Japan, a wild card entry plus the four top-ranked continents will complete the six-team lineup for the competition.
On the women's side, China comes in at the number one position, followed by the No. 2 United States. Brazil, Russia, wild card choice Korea and host Japan round out the tournament.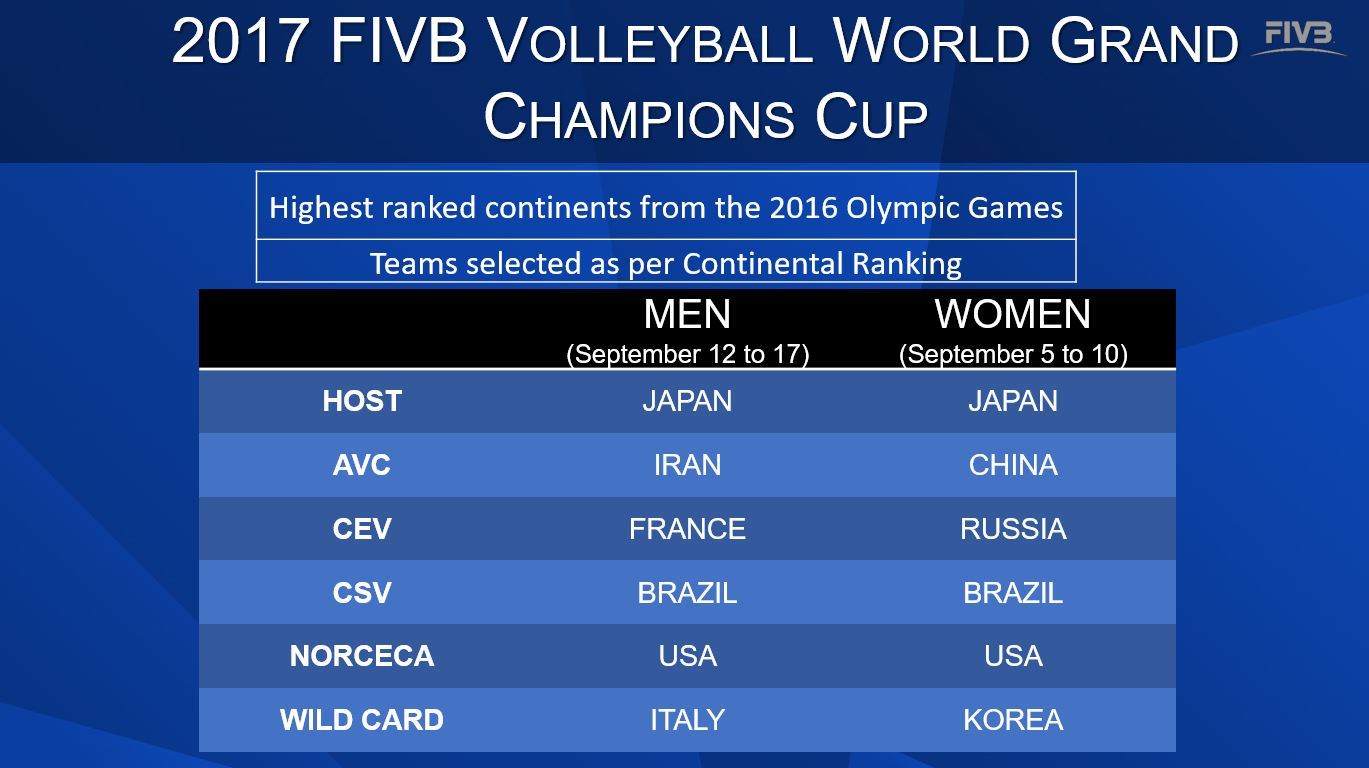 For the men, No. 1 Brazil look to claim their fourth consecutive title. France (WR 9) make their debut in the event, wild card entry Italy (WR 4), Iran (WR 7) and host Japan will face each other.
Brazil has had the most success with the competition, with the men claiming four gold medals (1997, 2005, 2009 and 2013), while the women have claimed two titles in 2005 and 2013.
For the women, Cuba and Brazil have been the only teams to win the event right after they took gold at the Olympic Games prior. The Brazil men accomplished the same thing following their gold medal win at the 2004 Olympic Games.
The FIVE World Grand Champions Cup is the final stop of the FIVB's 2017 Volleyball Calendar.
The Japan event will be held for the women from September 5-10 in two different locations, the first two days at the Tokyo Metropolitan Gymnasium and the final three at the Nippongaishi Hall. For the men, the first two days will take place at Nippongaishi Hall from September 12-13 and the final three days from September 15-17 at Osaka Municipal Central Gymnasium.