The 2016 Georgia High School State Championships were held Saturday October 29th at Marietta High School and Holy Innocents'. Among the winners were first-time champions St. Vincent's, who won the 2A titles.
On the other side, there were 4 repeat champions. Walton won 7A for its 11th state title, while Buford (2), Blessed Trinity (6), and Calvary Day (2) also defended their titles from last year.
For the biggest of the biggest champions, from Walton, Miami-bound senior setter Delaney Hans showed her All-American mettle with 42 assists over just 3 sets, feeding teammates Meghan Froemming and Lauryn Burrows to 12 kills each.
While the ultimate set score was a clean sweep, the first frame was hard-fought, pushing all the way to 30-28 (on 6 set points) before Walton pulled away.
Also highlighting the tournament, First Team AVCA All-American Gabby Curry lifted Buford to their 2nd-straight state title in 5A.
See full recaps of the championship games at the Atlanta Journal Constitution here.
Results
Georgia ranks its high schools, public and private combined, from A to AAAAAAA (7A), with A being the smallest schools and AAAAAA being the largest schools
1A – Calvary Day def. Savanna Christian 3-2
2A – St. Vincent's def. Coosa 3-0
3A – Westminster def. Pace Academy 3-1
4A – Blessed Trinity def. Woodward Academy 3-0
5A Buford def. McIntosh 3-1
6A Harrison def. Alpharetta 3-1
7A Walton def. Lassiter 3-0
A – Calvary Day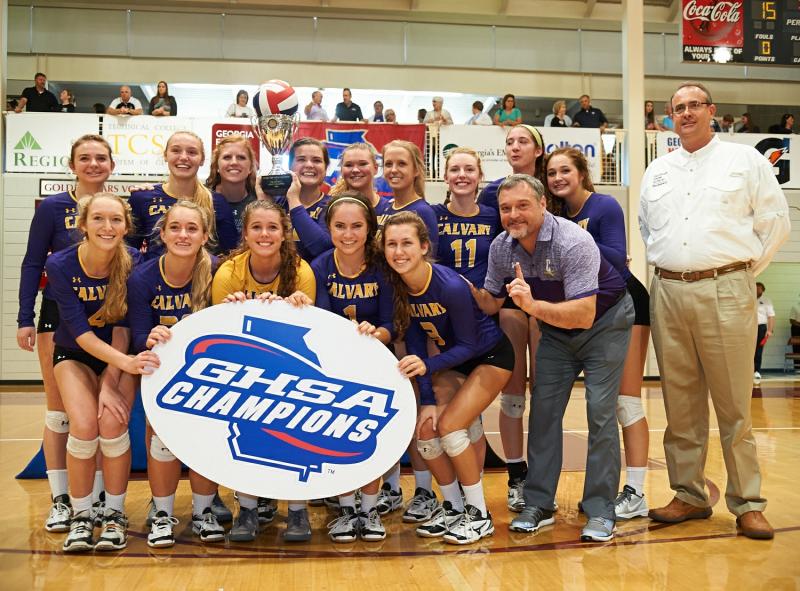 2A – St. Vincent's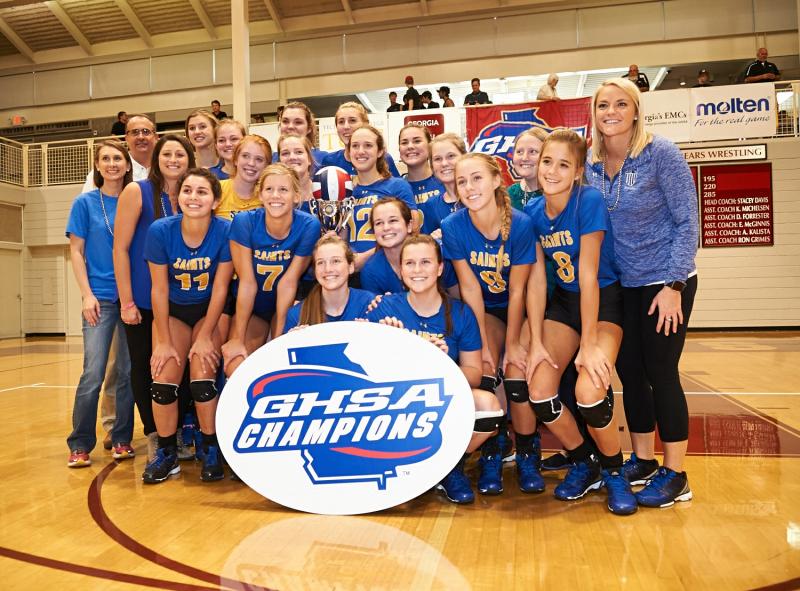 3A – Westminster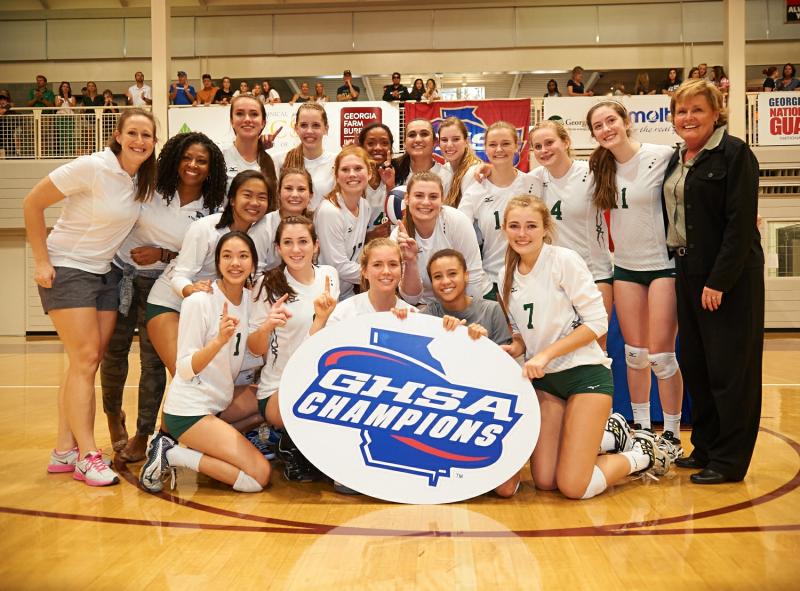 4A – Blessed Trinity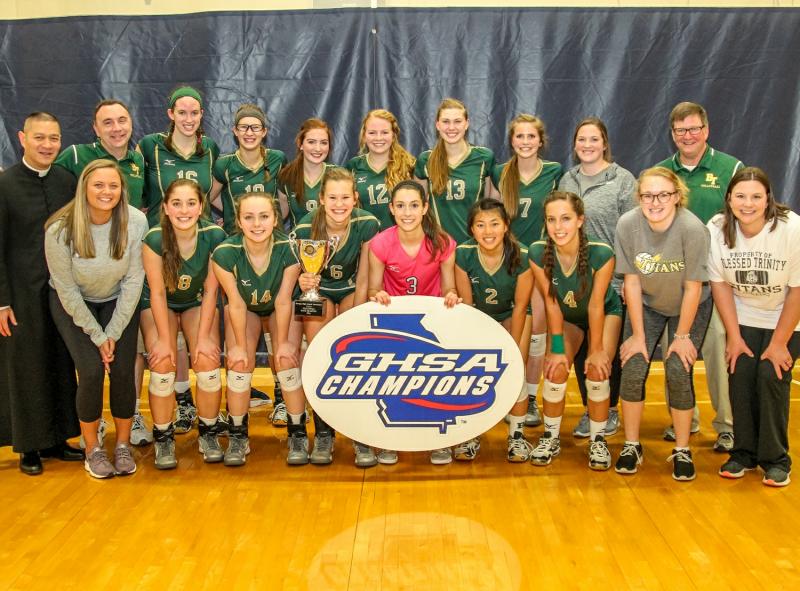 5A – Buford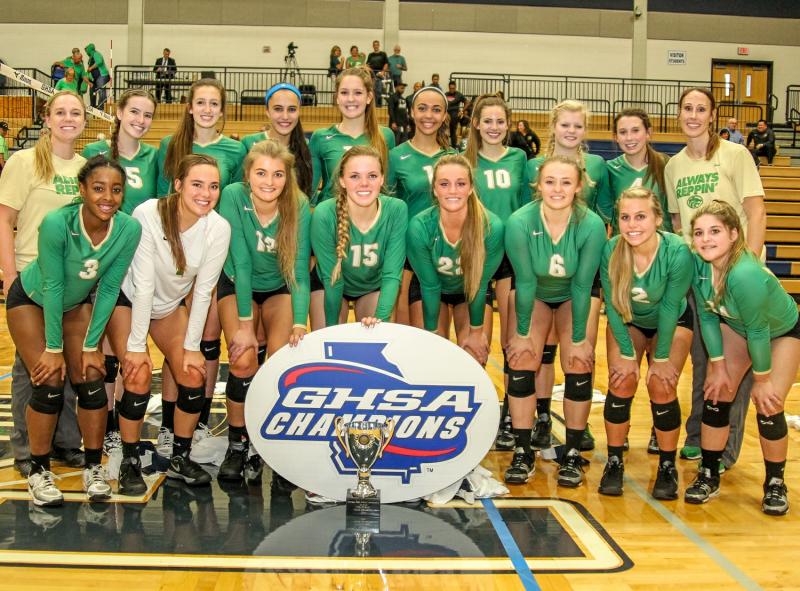 6A – Harrison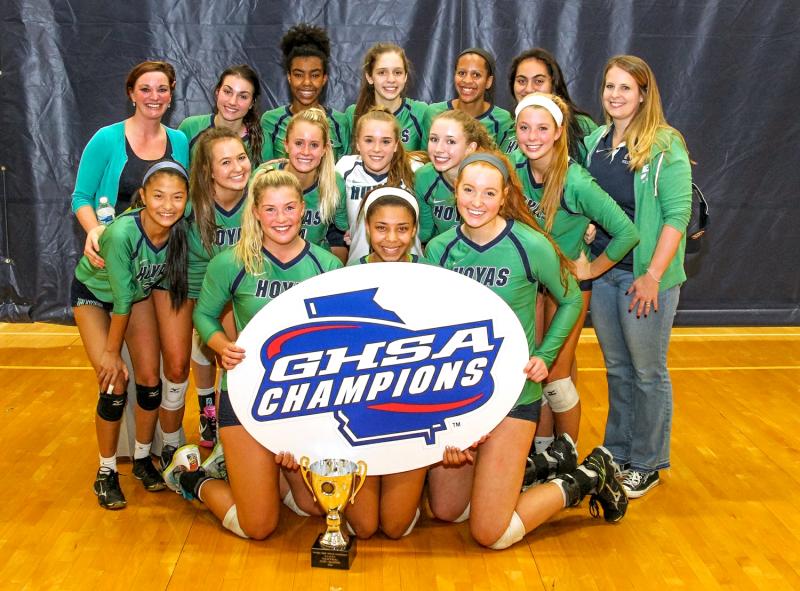 7A – Walton