2017 FIVB WORLD TOUR – POREC MAJOR
June 26 to July 2
Five-Star Event
The qualification round of the Porec Major has ended with eight teams advancing onward to the main draw of the tournament for both the men and women.
The main draw of the Porec Major will begin on June 28, where the players are competing for a slice of the $600,000 purse prize.
Women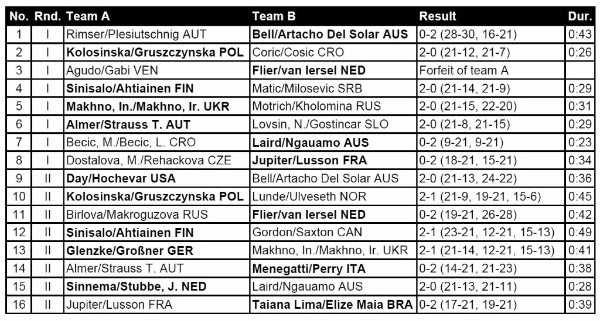 After taking down Kerri Walsh Jennings and Nicole Branagh in a country quota match yesterday, American's Emily Day and Brittany Hochevar will move on past the qualification round. The pair had a first round bye but ran through Australians Mariafe Artacho/Phoebe Bell in a two-set match 2-0, (21-13, 24-22).
The highest scoring set of the day for the women went to the Dutch pair of Marleen Ramond-van Iersel and Manon Nummerdor-Flier in their sweep over Russians, Ekaterina Birlova/Nadezda Makroguzova. The second set of the match ended in a 28-26 win for the Dutch duo, moving them onward to the main draw.
Men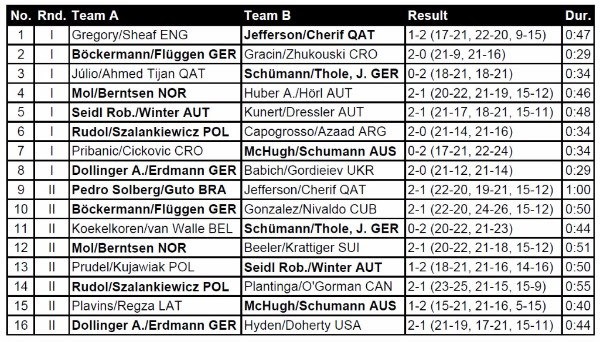 On the men's side of the tournament, Pedro Solberg and Gustavo 'Guto' Carvalhaes will move on to the main draw, after a three-set 2-1, (22-20, 19-21, 15-12) win over Jefferson Santos Pereira/Cherif Younousse.
The only American crew in the qualification round on the men's side, John Hyden and Ryan Doherty did not advance, as they were taken down by Germany's Jonathan Erdmann/Armin Dollinger in three 2-1, (21-19, 17-21, 15-11).