After a record-setting season that saw HPK Hämeenlinna win a second Finnish League title in the last 2 seasons, the club has opened what it's calling a 'new era' in its history. Specifically, the club has rebranded as the Hämeenlinna Volleyball Club, and separated its identity from that of the local HPK professional hockey team.
The club, specifically for girls' and women's volleyball, will take the name of the city of 68,000 citizens. While the club itself has only technically existed since 2009, it absorbed the records of its predecessors and wants to lean on the city's history in the sport, where in the last 25 years, teams have won 30 Finnish Championship and Finnish Cup medals.
The team will maintain its signature colors of orange and white, in an effort to make the transition easier for fans, but has commissioned a new logo to represent the new era in the club's history.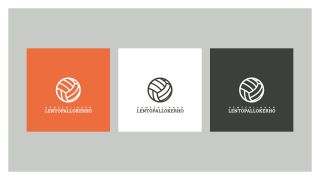 The club has made the conscious decision to play without the word "volley" or any sponsor names in the logo, and it has a new mission: to become the most successful women's sports club in the country. To achieve that, they plan to invest more heavily in the junior team, known as Lentiskerho, to create a powerful farm system that it can pull from.
The managing director of the Finnish Volleyball Association, Keija Sailynoja, congratulated Hämeenlinna on the decision. "Clearly good things are happening for the volleyball club. Success has come, but personall I'm excited about what happens on the junior side. When considering women's sports and volleyball, Hämeenlinna is a significant city. There are now six players in the national team who have developed (in Hämeenlinna)."
The club's roster is mostly Finnish, but does have 3 internationals: setter Chloe Collins (USA), opposite Vicky Savard (Canada), and outside hitter Rosa Baggi (Italy). Collins is the team captain, and has announced that she's returning to the U.S. for a period to complete her collegiate degree. Collins was named the MVP of the championship match, won in front of a crowd of 1,552.
The club hopes to form a partnership with men's side Ykkössarjas, and is receiving a great deal of support from the city – whose mayor, Timo Kenakkala, is a former international volleyball player and high-level administrator in European volleyball.