Last year for the Serbian volleyball federation was a great year. The Serbian women won silver at the Rio Olympics and the men won the World League. However, with the new season comes changes. In 2016 these teams had Serbian company DaCapo provide the jerseys, but in 2017 Chinese company Peak Sports is their supplier.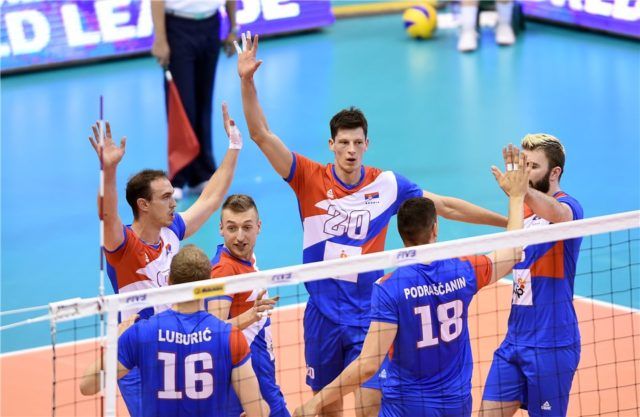 Both men's and women's teams have the same the design, the only difference being that the men wear sleeves and the women do not. The only way to determine the primary color of the jersey is to look at the back because that will be the bottom of the front.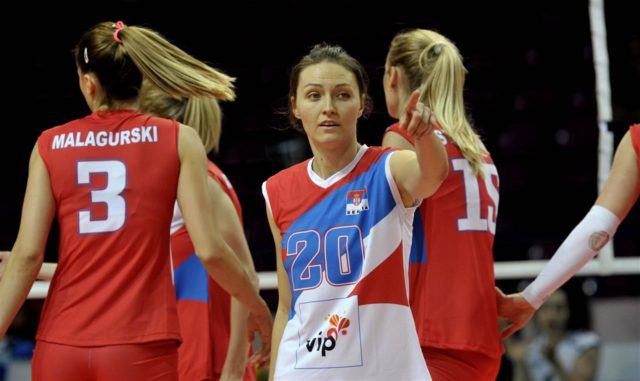 The front design is essentially three bars, laid at an angle from the player's right side to the player's left shoulder. The top color has a single hard zig and the bottom near the right chest. This same color is found in a triangle on the player's left side at the bottom of the three bars. Loops match the primary color on the collar and sleeves or arm holes.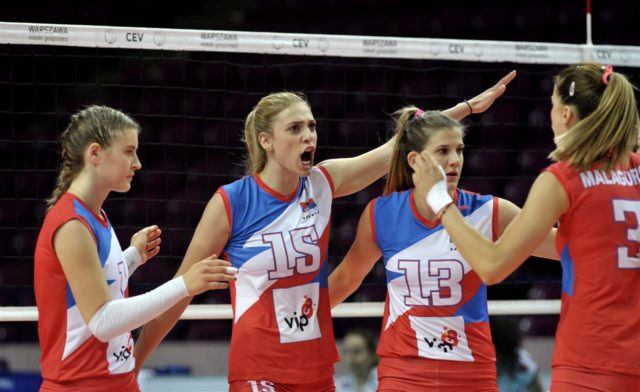 On the odd things to me is that the player's number matches the background color of the 3rd color. White on white, blue on blue. Also the numbers are double outlined.
One thing that drives crazy is the design of the serifs on the numbers because they are ridiculously, long. The 6s and 9s almost look like 8s. The 4s have a serif on the left of the top. And the 2s have really long tails on both ends.
Without a doubt the Serbian teams have a distinct look, which is probably what they were looking for.
You can see the Serbia men currently in the FIVB World League wearing their uniforms, and the women next month in the FIVB World Grand Prix.
All photos courtesy of FIVB and CEV.