Marquette middle blocker Jenna Rosenthal, Creighton libero Brittany Witt and Providence setter Allison Barber brought home the Big East Conference's weekly honors as league play began.
Rosenthal lifted the Marquette to sweeps of Butler, Seton Hall and St. John's with 3.67 kills and 1.33 blocks per set, while hitting at a .519 clip en route to Offensive Player of the Week nods. In the opener against the Bulldogs, the redshirt junior notched 12 kills on a .550 hitting effort with three blocks and three digs. The Fond du Lac, Wisconsin, native followed that with 15 kills, a team-best six blocks and three digs against Seton Hall. Rosenthal rounded out her week with a six kill, three block effort against the Red Storm.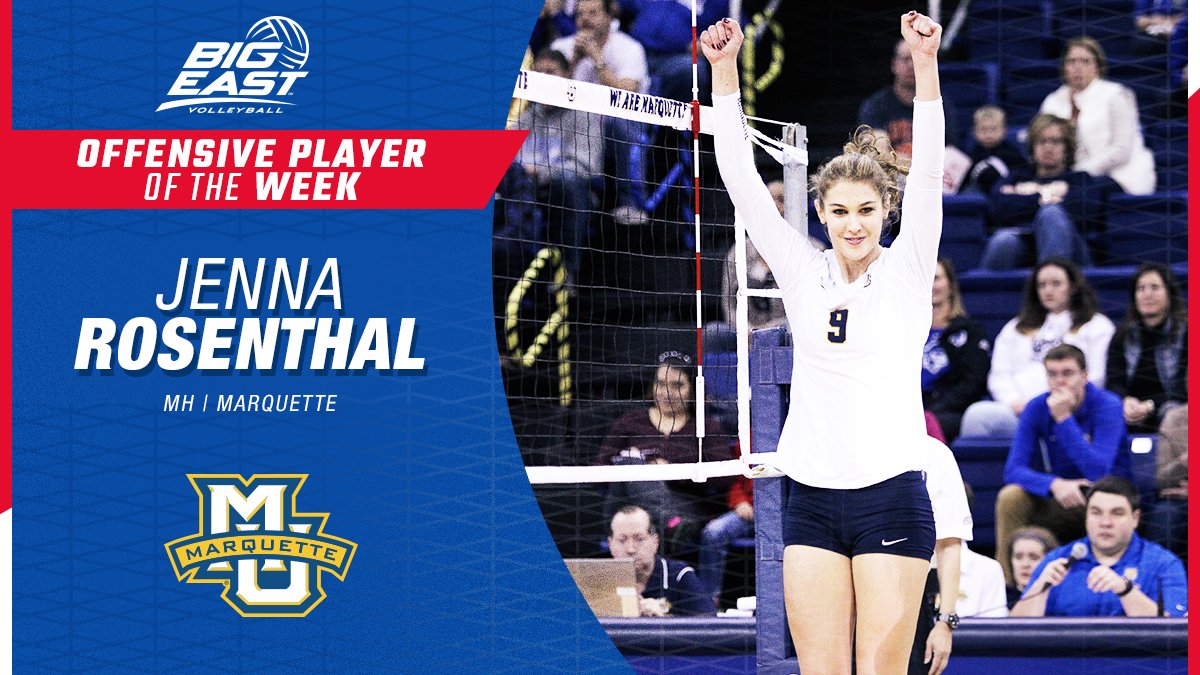 Witt pulled up 4.00 digs per set and added 14 assists to grab Defensive Player of the Week accolades as Creighton started league play 2-0 with wins over Georgetown and Villanova. Against the Hoyas, Witt posted a season-high 20 digs as the Bluejays held GU to a .179 hitting effort. Against the Wildcats, the sophomore posted her first career double-double with 12 digs and a career-high 12 assists. The Omaha, Nebraska, native helped Creighton limit Villanova to a .122 hitting effort.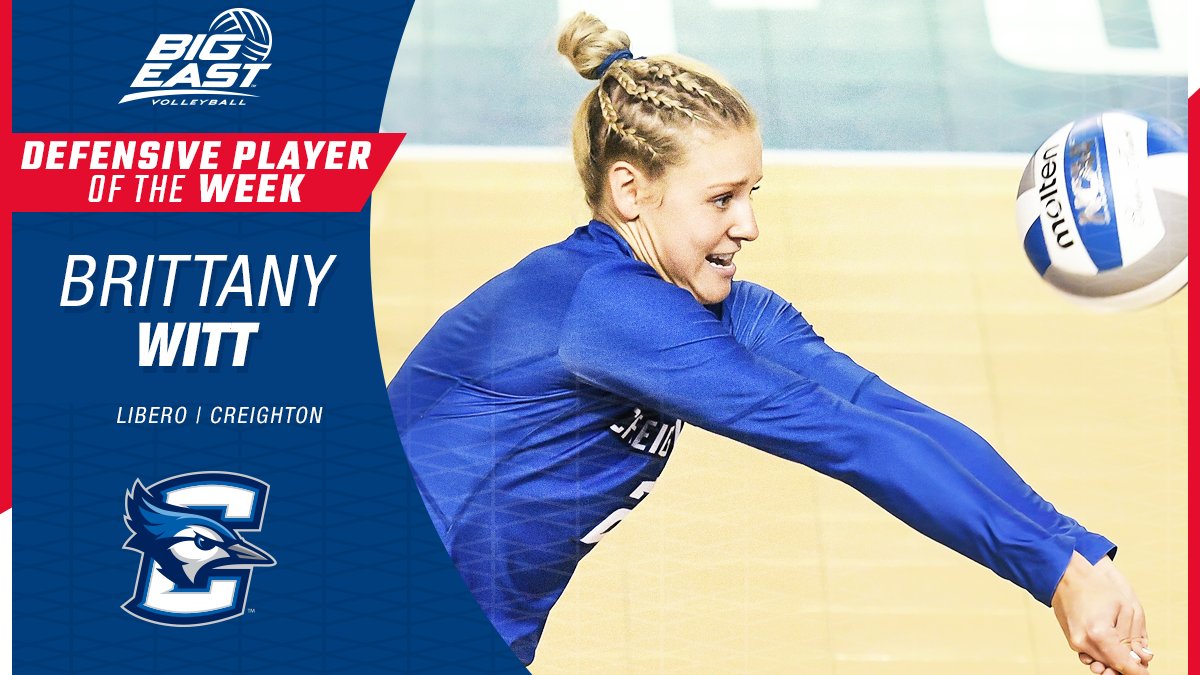 Barber helped Providence to a 2-1 record on the week. In conference play, the Woodbury, Minnesota, native dished out 10.67 assists per set and notched 1.89 digs per set in wins over Villanova and Georgetown. In a non-conference loss to Bryant on Tuesday, Barber dished out 20 assists and added 11 digs and an ace. Against Villanova, the rookie notched 52 assists, 11 digs and four aces. In the finale against the Hoyas, she accounted for 44 assists, six digs, four kills and three blocks, while setting the team to a .410 effort.