Western Kentucky head coach Travis Hudson shared details from his personal life with fans, friends and the volleyball community on twitter this morning, letting everyone know that he had suffered a "widow maker" heart attack over the weekend, but was recovering.  Hudson also thanked all who have reached out with thoughts, prayers and messages.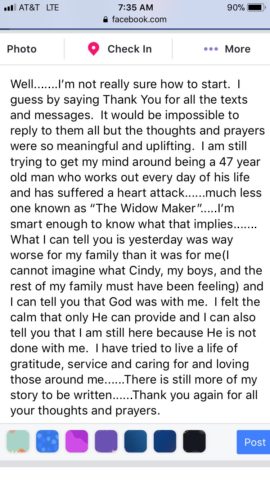 According to WebMD, the widow maker is the common name for the damage to or blockage of the left anterior descending artery or LAD that denies a large part of the heart of oxygen- and nutrient-rich blood can cause a massive heart attack and/or sudden death.
As Hudson mentions in his post, he is just 47 years old and in seemingly good health. Several celebrities, including workout guru Bob Harper and filmmaker Kevin Smith, have suffered widow maker heart attacks in recent history. Both survived.
Hudson's wife Cindy shared more information on the incident on her Facebook page.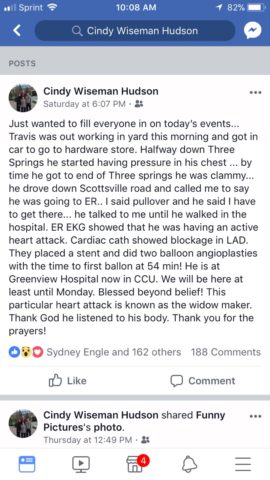 According to the WKU Athletics Department, Hudson is being released from the hospital today (Monday) and is headed home. The team's staff will then meet and make decisions about their approach to the remaining spring season, with a weekend match with Louisville next up on the slate.
Hudson just completed his 23rd season at the helm of his alma mater, leading the Lady Toppers 31-4 mark, including an NCAA Tournament second round appearance as well as the Conference USA regular season and tournament titles. The tournament title marked the fourth straight for WKU.
In his tenure at WKU, his teams have earned 13 regular season titles (10 in the Sun Belt and three in Conference USA) as well as eight conference tournament titles (five in the Sun Belt, three in C-USA). The Lady Toppers have notched 15-straight 25 win seasons and earned AVCA Top 25 mention each of the last six years.
Hudson has earned seven conference Coach of the Year and four AVCA South Region accolades, including the 2016 C-USA and AVCA South Region honors.
All told, he has led WKU to a 590-205 record and 11 NCAA berths.
In November, VolleyMob sat down with Coach Hudson to discuss his philosophy, his program and building the school into a mid-major powerhouse and national contender.