The FIVB and AVP have announced their partnership for the upcoming 2018 FIVB Huntington Beach Open. The partnership comes with the coordination of USA Volleyball in the hopes of offering more opportunities for USA beach players at international events.
The event will take place from May 2-6 in Huntington, California.
The difference between this event and a normal FIVB or AVP competition are the number of slots available to American players. It will be an AVP Tour event, with the pomp and flair of a 4-star FIVB World Tour tournament. The top AVP players will compete alongside a handful of the top international FIVB World Tour duos.
A change in the format of the tournament will take place at this event, too, as the pool play stage will be eliminated altogether – a standard format on the FIVB World Tour. Instead, the tournament will feature a double-elimination format that is new to both the AVP and FIVB.
This is the first time that Huntington Beach has named a stop in the FIVB World Tour, while it is a normal fixture on the AVP Tour. The tournament, with the FIVB proponents to it, offers players a much higher payout than on the AVP Tour, with the top-teams of both genders taking home $20,000 (USD), with $150,000 (USD) to be handed out in prize money total.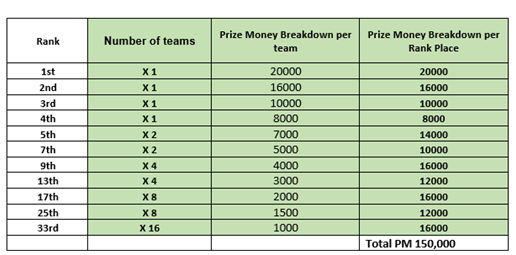 A number of top international teams have already signed up to compete in the competition, while the USA has yet to register any participants. Though, they are expected to host a number of the top American pairings, including April Ross/Alix Klineman, Phil Dalhausser/Nick Lucena and Kelly Claes/Sara Hughes among others.
This event will kick off the AVP Tour, with 7 more events to take place throughout the year:
Huntington Beach, CA May 2-6 
Austin, TX May 17-20 
New York City, NY June 7-10 
Seattle, WA June 21-24 
San Francisco, CA July 5-8 
Hermosa Beach, CA July 26-29
Manhattan Beach, CA August 16-19
Chicago, IL August 30 – September 2
As for the FIVB World Tour, the tournaments began at the end of 2017 and have gradually picked up since the start of the new season. This season features two times as many events than previous years as well as a drastic jump in total prize money to be awarded to players from $3.3 million to $7 million (USD).
This will be the second large-scale beach event that will be held in the United States this season, as the Fort Lauderdale Major kicked off the year's 5-star events. There Dalhausser/Lucena took the gold on the men's side while Brazil's Barbara Seixas/Fernanda Alves took the top spot in the women's tournament.