Marquette alumna Ciara Jones joins the staff at Howard as assistant coach and recruiting coordinator, head coach Shaun Kupferberg announced last week.
Jones, who spent the 2017 season as the Director of Operations at Clemson, will make her collegiate coaching debut with the Bison.
"Ciara is not only a great coach, but she is someone our student-athletes can model themselves after," Kupferberg said in the announcement. "She was an elite player and worked with a great staff at Clemson before arriving here.  I look forward to seeing her impact with our student-athletes this spring."
A member of Marquette's inaugural NCAA Tournament team in 2011 and 2017 Marquette Athletics Hall of Fame Inductee, Jones stepped away from the sport for a few years after graduating in 2012, earning a master's degree while working for the Orlando Health Foundation as an event coordinator and with the Marquette Athletic Department as a Blue & Gold Fund assistant.
She got started in coaching as head coach and recruiting coordinator for the Top Select Volleyball Club in Orlando and as the head coach at Edgewater High School for three seasons. At Edgewater, Jones guided her teams to three straight district titles and earned Metro Coach of the Year honors in 2016.
"I am extremely humbled and honored to become a part of the Howard Volleyball program," said Jones. "I'm very excited to work for Shaun [Kupferberg] and grow as an assistant coach and recruiter. This program continues to grow in their success and I'm proud to be able to help maintain that success.
"I'm eager to help lead our girls on and off the court. Howard is a beautiful place in a unique area in Washington D.C. and I knew when I saw the campus this was the place for me. I am ready to get to work and do whatever this program needs to make it elite."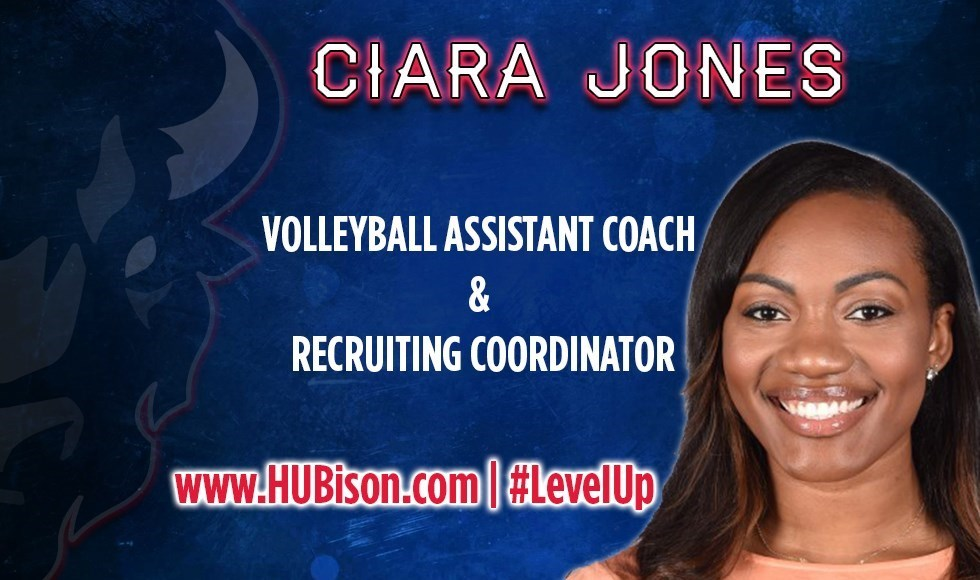 Howard went 16-16 in 2017, including its third straight Mid-Eastern Athletic Conference title and NCAA Tournament berth. The Bison took a set from Penn State in the opening round, the first time the Nittany Lions had dropped an opening round set in 28 years.