North Alabama assistant coach Jennifer McCall and graduate assistant Peyton Lang are following their boss Stephanie Radecki from Florence, Alabama,  to Hattiesburg, Mississippi, as both were named assistant coaches at Southern Miss on Wednesday.
Radecki, who posted a 326-154 record in 14 seasons with the Lions before taking over as head coach at Southern Miss in January, brings the pair along after the staff led North Alabama to a 27-8 and NCAA South Regional Tournament berth in 2017.
"I believe the key to being successful in any job is surrounding yourself with people you trust and enjoy working with," Radecki said. "Jenn and Peyton are not only highly qualified and knowledgeable, but embody the work ethic we need to achieve greatness with Southern Miss Volleyball."
McCall spent eight seasons as an assistant under Radecki at North Alabama after acting as head coach at UNC Wilmington from 2004-08. The Florida State alumna also earned coaching experience at Gardner-Webb (associate head coach, one season), Iowa State (assistant coach, associate head coach 2000-02), and Auburn (graduate assistant, assistant coach; five seasons).
"I'm excited to not only join Coach Radecki on the volleyball staff, but also to join the Southern Miss family," McCall said. "This volleyball program has seen a lot of success and I'm excited to be a part of its future."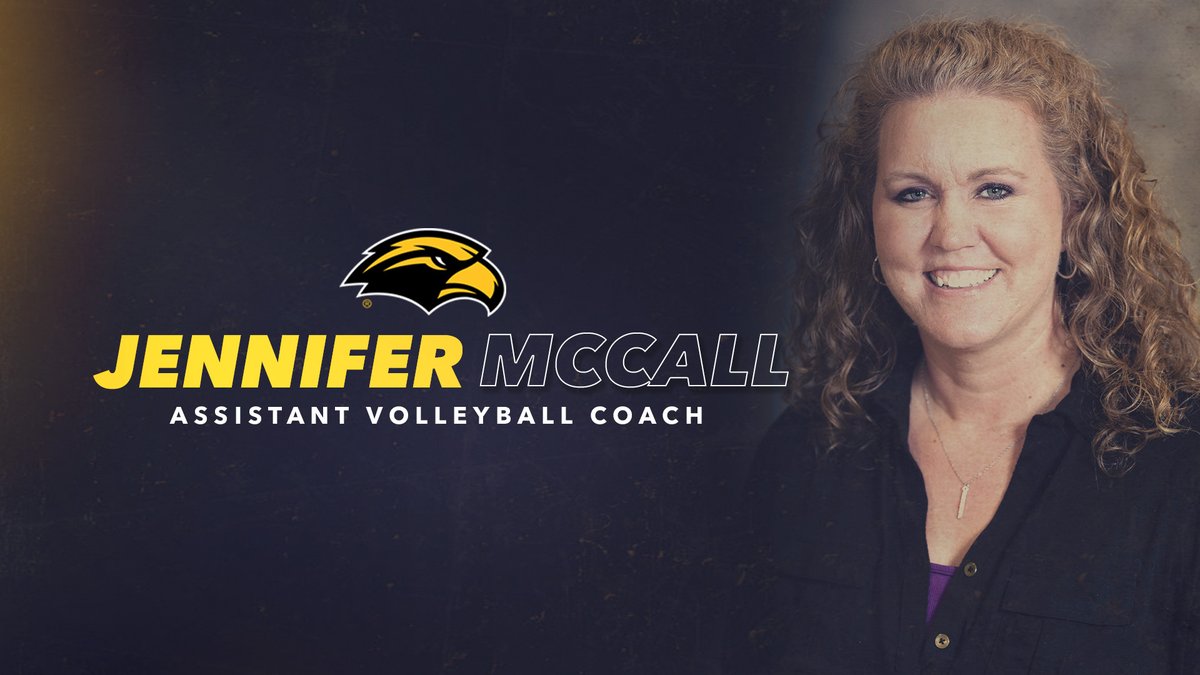 Lang is just getting started on her coaching career, coming to Southern Miss after one season as a graduate assistant at her alma mater, UNA. The three-year letterwinner notched 609 kills, 667 digs, 59 aces and 100 blocks in her career with the Lions and led the team to back-to-back Gulf South Conference titles in 2015 and 2016. The Commerce Township, Michigan native is pursuing her master's degree in safety and security leadership.
"I am very excited about this opportunity to coach at Southern Miss," Lang said. "This program has a lot of talent and great girls. I am looking forward to the future of the program and working with these athletes, as well as alongside Coach Radecki and Coach McCall."
Southern Miss went 20-12 in 2017, including 9-5 in Conference USA play.