One of the teams that qualified last week from the 2nd round of men's European qualifying for the 2018 World Championships was Finland. The Finnish team has been a part of the FIVB World League since 2006, but has never finished higher than 7th. For the 2017 World League season, they will play in Group 2, but maybe they'll be promoted to Group 1 just on their jerseys alone.
Their 2016 Asics jersey was fairly bland as shown above. However, with a change to Mizuno, the Finnish team has really taken a lead over their competition with snowflake patterns on their jerseys. The snowflake is drawn in blue or dark blue, and is accented with outlined snowflake patterns moving away from the right side.
The white jersey, with the dark blue snowflake looks great when paired with dark blue shorts. Plus, the light blue line across the chest like a sash gives a little ice like feel with the snowflake.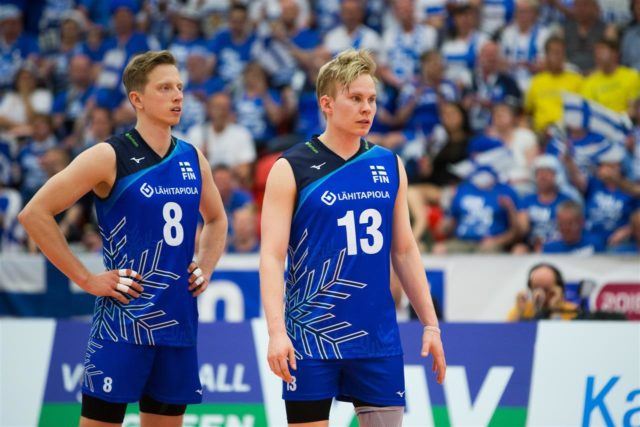 With the blue jersey and shorts, however the snowflake just does not pop as much. If the snowflake was white, it would look great.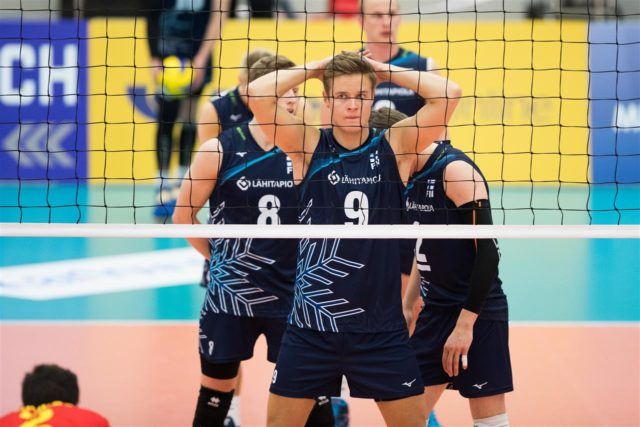 Finally, when looking at the dark blue jersey and shorts, the snowflake does a little better with the white outline. If the snowflake was a lighter shade of blue, it would improve.
Still, I like the look of the Finnish jersey when compared to some of the other teams.
Finland will opened their FIVB World League Schedule today in Seoul against the Czech Republic, Slovenia and hosts South Korea.
Photos Courtesy of FIVB and CEV