The Iranian men have been the leading Asian team since Oct. 2013's FIVB Rankings. Merooj, an Iranian manufacturer of athletic apparel has been supplying Iranian men's team their jerseys since 2008.
The 2016 model of the Iranian jerseys were essentially monotone. With the 2017 designs, Merooj has really made the Iranian team standout with color gradations within quadrangular shapes.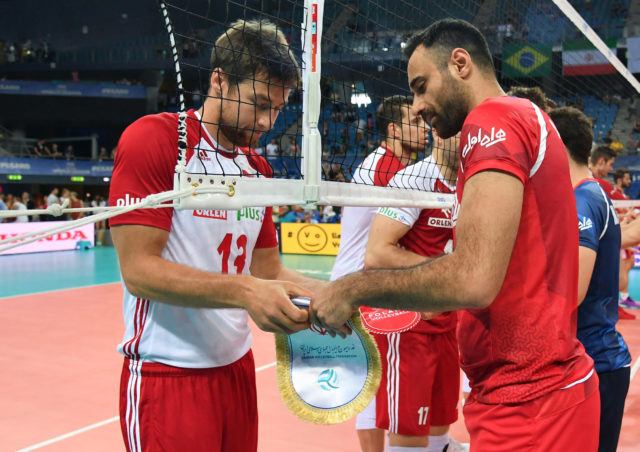 You can also see a small pattern at the bottom of the side panels.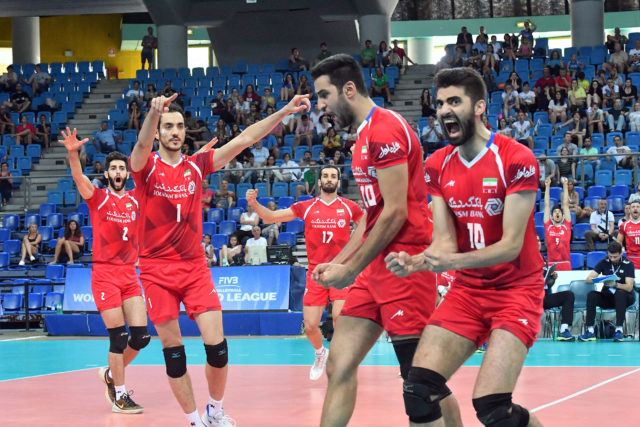 On the light red jerseys, the shapes change from dark red to light red. Additionally on the shorts, there are gradations on the edges of the shorts. Iran also had a two-color collar, white and blue.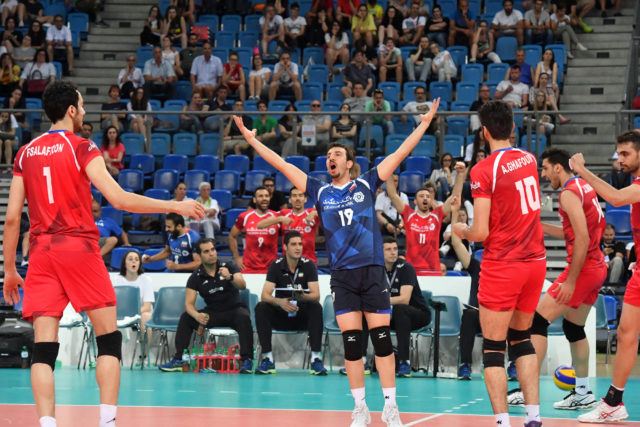 With the blue jerseys, the gradations go from dark blue to blue, but the shorts appear to be in black with blue gradations. The two-collar collar is now white and red.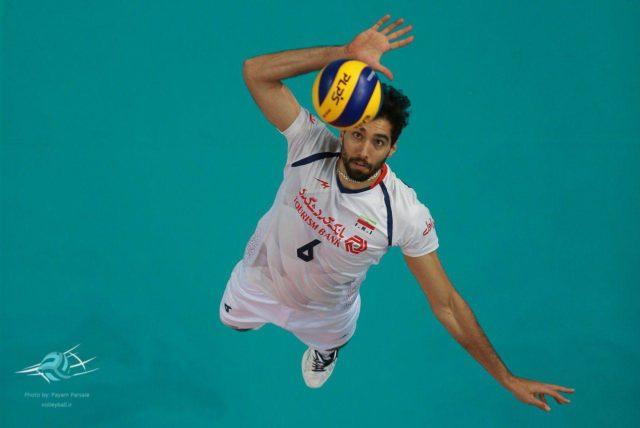 The gradation on the white jerseys shifts from white to a light grey. The two-color collar is red and dark blue.

The font that Iran is using gives some very interesting angles on numbers 2, 3, 5, 6 and 9.
Iran had finished the first World League weekend at 1-2 with an upset of Poland. They will be returning home for this coming weekend's matches against Argentina, Belgium and Serbia.
All photos courtesy of Iran Volleyball Federation and FIVB.