After a successful 2016 season that finished with bronze in Rio for the USA men, 2017 appears to be a development year for the team. Additionally, USA Volleyball is introducing their first Adidas jerseys for the men's team after a long agreement with Mizuno.
We have seen Adidas's three stripes on the side panels of jerseys for a while and with USA's three colors of red, white and blue, how would they do?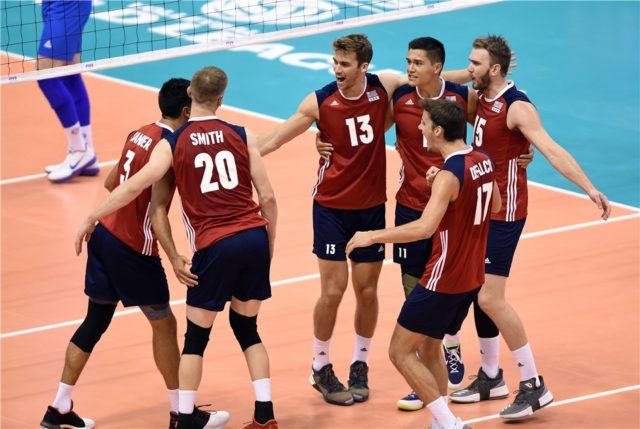 On Friday night for the first game of the World League, the USA came out in red tops with blue shorts. The jersey has blue raglan bars (from the collar to the shoulder), a white collar and white Adidas stripes.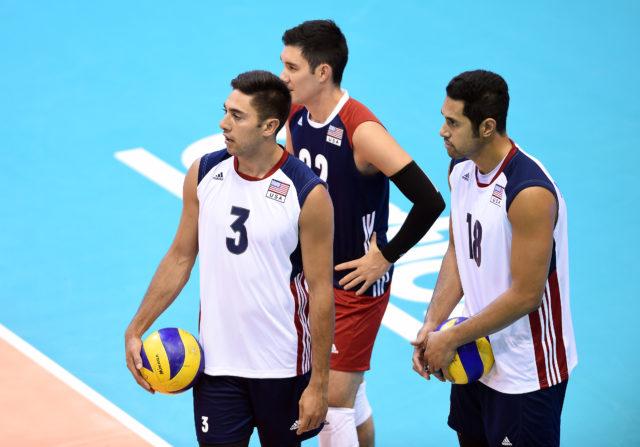 On Saturday night for the second game against Canada, the USA wore white tops with their blue shorts. The collar was changed to red and the side panels as well. Blue raglan bars were used, but also added to the top of the side panel. The additional blue on the side panel, just looks like it was a little much.
Also on Saturday night the liberos wore the blue tops with red shorts. These had red raglan bars and a white collar.
Overall, Adidas went conservative with their look to start and it looks good.
The USA will be traveling to Pau, France for their second weekend of FIVB World League matches next week against France, Italy and Russia. They were the only Group 1 team to go 0-3 in the first weekend of play, having lost to Serbia, Canada, and Belgium.
All photos courtesy of the FIVB