So far 2017 has been a great year for the Slovenian men's national team. In May, playing at home in Ljublana they upset Belgium in their final match of 2nd Round European Qualifications for the 2018 World Championships. With the win, Slovenia will be playing for the first time in the World Championships since their independence in 1991.
Plus, through Saturday's matches, Slovenia is leading the 2017 World League Group 2 standings with 4 wins, 1 loss and 12 points. Now onto their unique look of white, light blue and fluorescent green.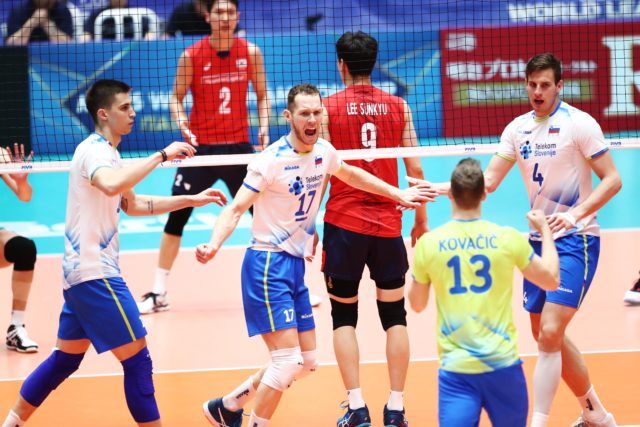 The white jerseys for Slovenia have light blue patterns than resemble Mount Triglav, which is Slovenia's highest peak. Additionally, the mountain shape has some gradation of blue to give the mountain some edges.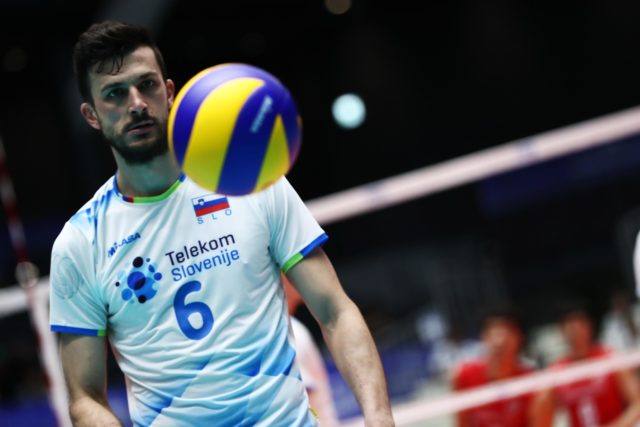 The collar has a five colors, yes five. Fluorescent green in the front and light blue at the back and the white, blue and red of the Slovenian flag on the edge.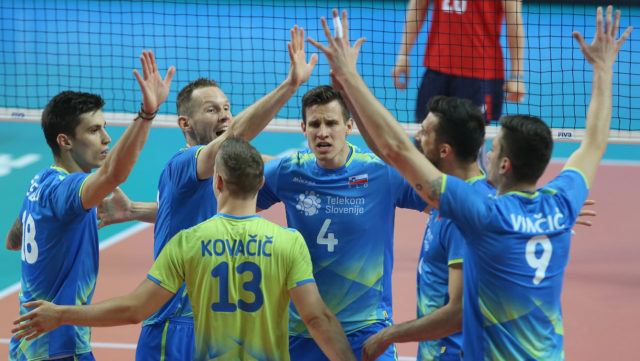 The light blue jersey uses the same pattern, but instead of using white, Slovenia uses fluorescent green. On this jersey, it works really well together.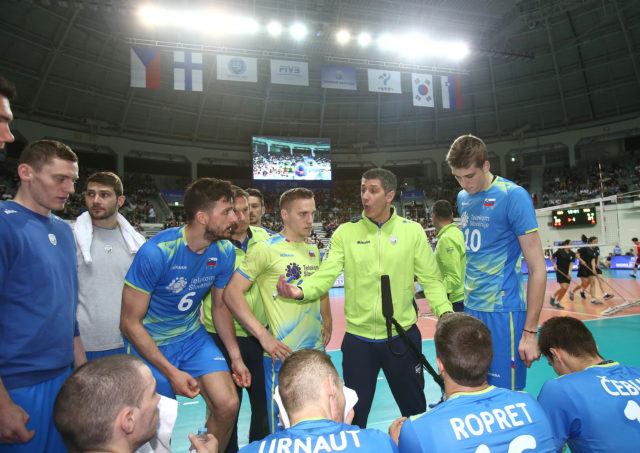 The collar again uses light blue in the front and fluorescent green in the back and the white, blue and red on the edge.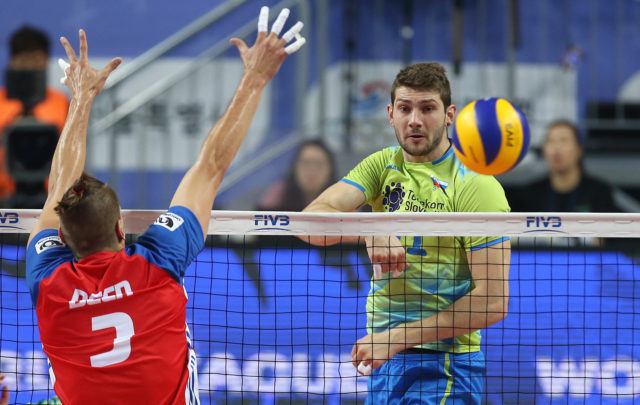 When Slovenia wear their 3rd jersey, it uses fluorescent green as the base color with the light blue for the pattern. It is not as bright as the Japanese yellow, but it stands out.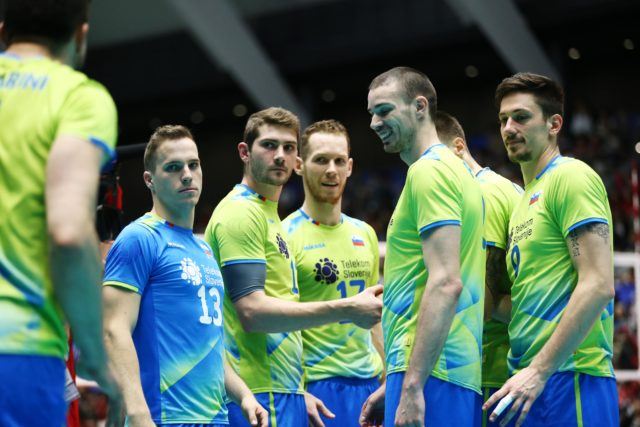 The collar uses fluorescent green in the front and light blue in the back and the white, blue and red on the edge.
Slovenia will travel to Cairo, Egypt next weekend to finish their World League Group 2 Preliminary Round schedule against host Egypt, Finland and Portugal.
All photos courtesy of the FIVB