At the beginning of 2017, the Confederation of Brazilian Volleyball (CBV) made a surprising announcement about their jersey supplier. After 20 years, the Brazilian brand Olympikus would be replaced by Japan's Asics in supplying the uniforms for the men's and women's seleção.
As the Brazilian team's in both sexes have been winning numerous titles, and even with Olympikus developing specific campaigns highlighting volleyball in the last decade, the partnership seemed productive for both sides. However, I feel that Asics made a significant increase in the amount that they were willing to pay the CBV and with the 2016 Rio Olympics having passed, Olympikus felt that their past investment in volleyball had reached as far as it could.
Last week in Maua Square in Rio de Janeiro, the CBV and Asics introduced their new designs for both the men's and women's teams by having a mixed team exhibition. The designs for both teams are very similar with only a small line on the short's and sleeves for the men being the only significant differences.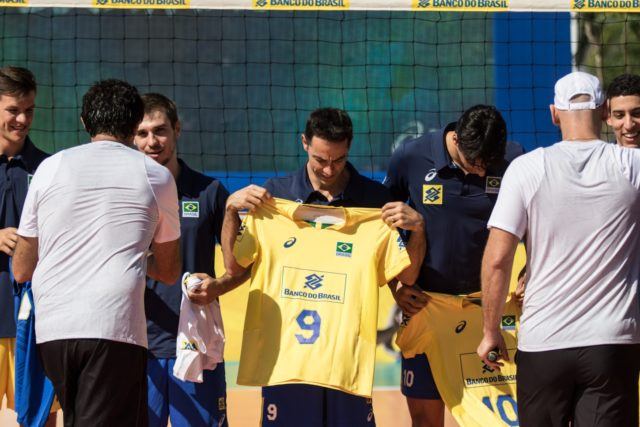 The yellow tops have green triangles at the bottom of the collar and will be paired with blue shorts, similar to the Brazilian national soccer team.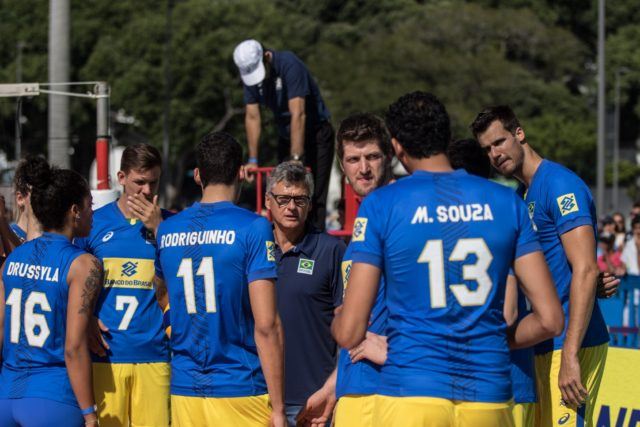 On the blue tops, yellow is added at the bottom of the collar in between the green triangles. Yellow shorts will be paired with the blue tops. Also, you can see in the picture that both men's and women's teams are using a similar graphic print as Japan on the center of the back. This print appears to be in dark blue in all color schemes. Also, you can see the fonts for Asics (used across their sponsored teams) have an odd shape for the M and Z on Mauricio Souza. The Z essentially looking like a 2.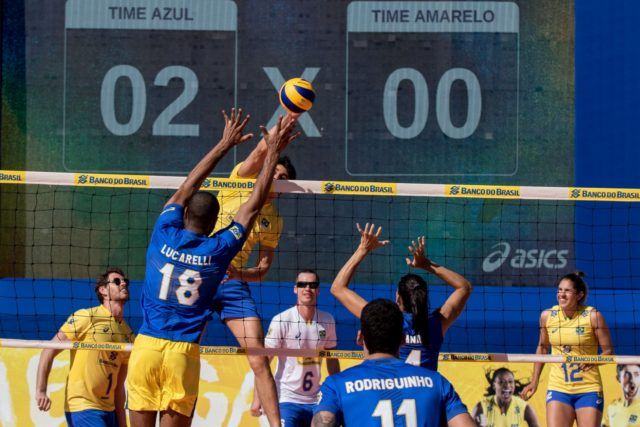 Instead of using green as their 3rd color as they did in Rio, white will be the 3rd color for the tops and it will be paired with blue shorts. The colors on the bottom of the collar match the blue design.
I think that Asics knew that they could not really make massive changes with their new contract and I think that it is a solid debut in all of their colors.
You'll be able to see the Brazilian men this start their 2017 World League campaign this weekend against Poland, Iran and Italy in Pesaro, Italy. The Brazilian women will be playing the Dominican Republic in a friendly match on June 1st in Belem before traveling to play in the Montreux Masters tournament in Switzerland, June 6-11.
All photos courtesy cbv.com.br